Master Six Sigma Black Belt - ASQ Certification - Interactive Live Webinar

DURATION
6 live webinar sessions 3 hrs +
3 individual webinar sessions

UPCOMING COURSES
2 May 2023

PRICING
Contact our school to have more information

EXAMS
The Six Sigma Black Belt Programme was designed by Advance consultants to transfer internationally recognized Best Practices in the Six Sigma area to the Black Belt level. The Six Sigma Black Belt is a professional who can teach Six Sigma philosophies and principles, including tools, demonstrate leadership, understand team dynamics and assign roles and responsibilities to team members.
The Six Sigma Black Belt professional has an in-depth knowledge of all aspects of the definition, measurement, analysis, improvement and control (DMAIC) phases, has a knowledge of Lean Enterprise concepts, is able to identify non-value-added elements and activities and uses specific tools.
At the end of the Six Sigma Black Belt course a final exam is scheduled at the school and, after passing, Advance School will issue the 6 Sigma Black Belt certification. The exam includes a multiple-choice theoretical test and the presentation of a Six Sigma project which will be implemented.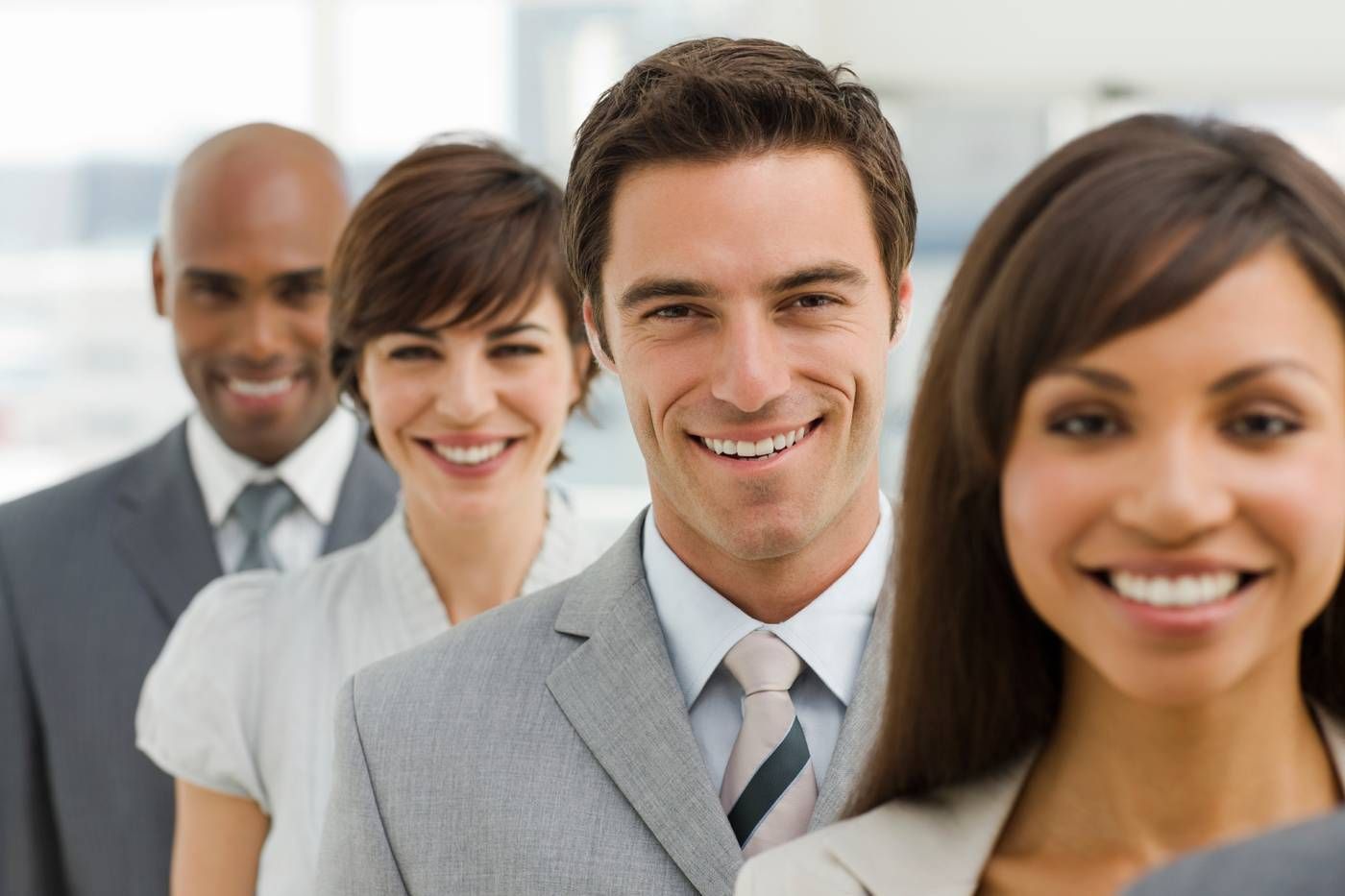 The Six Sigma Black Belt ASQ (CSSBB) examination
At the end of the training course with Advance and after passing the school's 6 Sigma Black Belt exam, the candidate may also decide to take the ASQ CSSBB certification exam. In order to take the CSSBB exam, it is not necessary to have achieved Six Sigma Green Belt (CSSGB) certification. One of the requirements to take the ASQ Black Belt exam is that you have already implemented Six Sigma projects. For more information on the ASQ exam, eligibility and registration, please refer to the ASQ exams section of the website.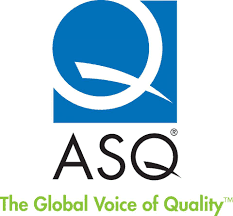 ASQ - The global voice of Quality
ASQ, The Global Voice of Quality, is an association of more than 80,000 members and is present in more than 150 countries. ASQ aims to promote principles of quality and best practices, improving the use and impact of quality in response to different business needs around the world. In addition, ASQ aims to improve the tools available to professionals.


Advance also offers In-house training programs upon request.
Teaching plan

Course structure and detailed program are reported below.

READ THE DETAILS ▾

PROGRAMME STRUCTURE


The Master's includes:

A classroom training phase
An individual study phase with remote support from the instructors
A follow-up phase of the Six Sigma project through 3 Webex sessions
In-class mock exams with a discussion of the results


During the course practical exercises will be carried out to allow an immediate verification and application of the concepts presented in the classroom and the tools adopted in Six Sigma implementations will be used to identify the sources of waste and volatility.
Practical examples of Six Sigma implementations will also be discussed in order to accelerate the acquisition of skills by the student.
The teacher has many years of experience of Six Sigma implementations carried out at multinational companies that have made Six Sigma a fundamental pillar to improve their KPI's.

The teaching, material and the final exam are in English.



PROGRAMME CONTENTS

I. Organization-wide Planning and Deployment
A. Organization-wide considerations

Fundamentals of six sigma and lean methodologies
Six sigma, lean, and continuous improvement methodologies
Relationships among business systems and processes
Strategic planning and deployment for initiatives

B. Leadership

Roles and responsibilities
Organizational roadblocks and change management


II. Organizational Process Management and Measures
A. Impact on stakeholders
B. Benchmarking
C. Business measures

Performance measures
Financial measures


III. Team Management
A. Team formation

Team types and constraints
Team roles and responsibilities
Team member selection criteria
Team success factors

B. Team facilitation

Motivational techniques
Team stages of development
Team communication
Team leadership models

C. Team dynamics

Group behaviors
Meeting management
Team decision-making methods

D. Team training

Needs assessment
Delivery
Evaluation


IV. Define
A. Voice of the customer

Customer identification
Customer data collection
Customer requirements

B. Business case and project charter

Business case
Problem statement
Project scope
Goals and objectives
Project performance measurements
Project charter review

C. Project management (PM) tools

Gantt charts
Toll-gate reviews
Work breakdown structure (WBS)
RACI model (responsible, accountable, consulted and informed)

D. Analytical tools

Affinity diagrams
Tree diagrams
Matrix diagrams
Prioritization matrices
Activity network diagrams


V. Measure
A. Process characteristics

Process flow metrics
Process analysis tools

B. Data collection

Types of data
Measurement scales
Sampling
Data collection plans and methods

C. Measurement systems

Measurement system analysis (MSA)
Measurement systems across the organization
Metrology

D. Basic statistics

Basic statistical terms
Central limit theorem
Descriptive statistics
Graphical methods
Valid statistical conclusions

E. Probability

Basic concepts
Distributions

F. Process capability

Process capability indices
Process performance indices
General process capability studies
Process capability for attributes data
Process capability for non-normal data
Process performance vs. specification
Short-term and long-term capability


VI. Analyze
A. Measuring and modeling relationships between variables

Correlation coefficient
Linear regression
Multivariate tools

B. Hypothesis testing

Terminology
Statistical vs. practical significance
Sample size
Point and interval estimates
Tests for means, variances, and proportions
Analysis of variance (ANOVA)
Goodness-of-fit (chi square) tests
Contingency tables
Non-parametric tests

C. Failure mode and effects analysis (FMEA)
D. Additional analysis methods

Gap analysis
Root cause analysis
Waste analysis


VII. Improve
A. Design of experiments (DOE)

Terminology
Design principles
Planning experiments
One-factor experiments
Two-level fractional factorial experiments
Full factorial experiments

B. Lean methods
Waste elimination
Cycle-time reduction
Kaizen
Other improvement tools and techniques
C. Implementation


VIII. Control
A. Statistical process control (SPC)

Objectives
Selection of variables
Rational subgrouping
Control chart selection
Control chart analysis

B. Other controls

Total productive maintenance (TPM)
Visual controls

C. Maintain controls

Measurement system reanalysis
Control plan

D. Sustain improvements

Lessons learned
Documentation
Training for process owners and staff
Ongoing evaluation


IX. Design For Six Sigma (DFSS) Framework and Methodologies
A. Common DFSS methodologies
B. Design for X (DFX)
C. Robust designs
Who is the course aimed at

The course is aimed at the following professionals:

READ THE DETAILS ▾

Plant Managers
Managers and staff resources in the Production, Supply Chain, and Quality areas
Purchasing and Organization of industrial and service companies
Members of a Lean - Six Sigma transformation team
Companies that intend to implement Lean - Six Sigma and want to train their staff with a structured and updated course
Consultants in the Operations field
Production and process engineers
Industrialisation managers and/or employees
Project Managers
EXAMS

READ THE DETAILS ▾

In order to obtain the ASQ certification CSSBB - Certified Six Sigma Black Belt, a single final Computer Based Exam (CBT) is required, which can be held at Prometric Test Centres. In addition, candidates will have to submit 2 Six Sigma projects to ASQ. It is possible to submit only 1 project, but it's required a 3 years (or more) experience on topics covered by the Six Sigma BOK from ASQ.

Regarding the exam's date, there are six exam windows per year to sit for CSSBB exam: it is possibile to take the exam when you prefer based on the Test Centre's availability.

The exam consists of 165 multiple choice questions in English, over 4,5 hours.

The exam is open book (manuals can be consulted).

| | |
| --- | --- |
| DATES | Contact us to know exam dates at info@advanceschool.ch |
| REQUIREMENTS | 3 years experience in Six Sigma, Qualità, Project Management or Lean roles. |
Pricing and enrolment

Participation fees can vary depending on when you sign up. Contact su to know the early bird registration rebates.

READ THE DETAILS ▾

ENROLMENT FEE

Contact our school to have more information.

For registrations received 45 days before the start date of the course, it is foreseen a 5% rebate on the enrolment fee.

Note: The fee includes teaching material and Advance Exam. It does not include ASQ exam fee.

The course requires a minimum of 6 participants to run, in order to allow optimal interaction between participants and instructors

To enrol,

send the

registration form

with the receipt of the bank transfer or a purchase order to the following

Email: a.pfister@advanceschool.ch