DDLP - Demand Driven Leader Professional- DDI New!
Demand Driven MRP (DDMRP) - Courses and Master's

DURATION
4 sessions webex
or
2 days face2face

UPCOMING COURSES
21 June 2021 - Live Webinar
9-10 June 2021 Basel

PRICING
Contact our school to know the course fee

EXAMS
THE DDLP CERTIFICATION

Demand Driven Leader programme, teaches you how you can use the Demand Driven Operating Model, and how you can apply its principles when you wish to analyze and evaluate your busines. During the course, you will learn the DDMRP Operating model, the Demand Driven S&OP and their benefits. You will also learn how to manage both tactical and strategic aspects in the DDMRP context. The course DDL is mainly intended for functional Managers but is also very beneficial for their first line. Each participant of the DDL course receives a certificate of completion from the Demand Driven Institute. After the course, participants will take the test with Demand Driven Institute, to become DDLP (Demand Driven Leader Professional) certified.
ABOUT DDMRP
The term DDMRP was first introduced in 2011. DDMRP is a method of planning and execution aimed at correcting the inadequacies of Material Requirements Planning (MPR), in the face of increasingly volatile and complex supply and production scenarios. In fact, the complexity and high variability of markets, supply and competition make the use of the classic MRP standard planning techniques ever more difficult to use and not very useful, since it is based on assumptions of predictability of sales and solidity of supply that are becoming more unrealistic every day.
In order to attune production and Supply Chain organization with these new contexts, new principles and methods must be applied. The DDMRP gives an innovative and concrete answer.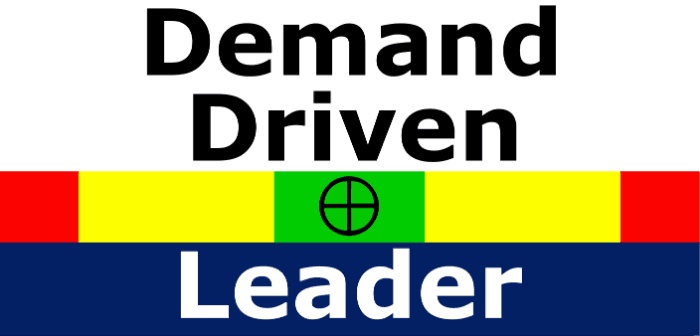 Teaching plan

READ THE DETAILS ▾

Certification DDL, Demand Driven Leader (2 days)


 

Module 1: Today's Organizational Challenges


The Rise of Complexity
Leadership's Challenge
Flow as the Purpose
The prerequisites for Relevant Information
Conventional Distortion to Relevant Information

 

 Module 2: Conventional Challenges to Flow


Variability and Its Impact to Flow
Distortions to relevant information and materials – Planning Systems
Distortions to relevant information and materials – Finance
The Need for Thoughtware

 

Module 3: A New Management Model Emerges


 

 

Module 4: The Demand Driven Operating Model

Demand Driven Material Requirements Planning (DDMRP)
Demand Driven Scheduling and Shop Floor Execution

 

 

Module 5: Flow-Based Metrics


 

 

Module 6: Demand Driven Sales and Operations Planning (DDS&OP)


Tactical Configuration & Reconciliation
Tactical Review
Tactical Projection
Tactical Exploitation
Strategic Recommendation
Adaptive Sales and Operations Planning (Adaptive S&OP)

 

Module 7: The Demand Driven Adaptive Enterprise Model Development Path
Who is the course aimed at

READ THE DETAILS ▾

Operations Directors
General Managers
Supply Chain Managers
Supply Chain Analysts
Finance Managers
Sales Managers
Continuous improvement Managers
Inventory Managers / Materials Managers
Process consultants
S&OP Managers and staff
Plant Managers
IT Manages
Project Manages
Pricing and enrolment

READ THE DETAILS ▾

PRICING



Contact our school to know the course fee.

For registrations received 60 days before the start date of the course, it is foreseen a rebate on the enrolment fee.

Contact the school to know the benefits available of early registration: Anne Simone Pfister, Email a.pfister@advanceschool.ch

The course requires a minimum enrolment of 6 participants for activation in order to allow the best interaction between participants and instructors.

To enrol, send the registration form with the receipt of the bank transfer or a purchase order to the following Email: a.pfister@advanceschool.ch