News
Advance is a Cold Chain Summit 2021 Media Partner
09/02/2021
The DISTRIBUTION of COVID19 VACCINES is a huge logistical challenge. With an estimated number of doses of around 10 billion, these vaccines must be shipped and delivered worldwide within two years.
Estimates predict the need for 15 million shipments in refrigerated boxes, 200,000 trips of pallet freighters, and 15,000 flights through the various supply chain channels.
All this will be discussed on 4 February 2021 at the event "Makers & Movers - Cold Chain 2021 - Global Access and Distribution of the Covid-19 Vaccine" organised by Alcott Global, of which Advance School is a Media Partner.
The topics covered will include:
- Product movement
- Financing and funding
- Partnership network
- Impact on patients
- Data-enabled supply chain transparency
- Supply chain orchestration
The Summit will bring together, on a single platform, decision-makers and experts from corporate, non-corporate, NGO, and government organisations, so as to share, learn, and find better ways to address the issues o global access to and delivery of vaccines.
The event will be attended by speakers from multinational pharmaceutical companies, such as Novartis, Roche, Pfizer, Sanofi, Merck, J&J, ABBVIE, GSK and many more besides!
What to expect:
More than 1,500 participants among supply chain professionals and executives responsible for the creation and distribution of vaccines from the most dynamic corporate and non-corporate organisations on a world scale.
1000+ senior executives - leading decision makers, global manufacturers and stakeholders from government, NGO, and supply chain organisations.
Group debate through case studies analysed by global leaders and based on real data, to address the current operational challenges.
Learn how strategic distribution decisions are being made, and which decisions the world's leading organisations are prioritising.
Participation in the Summit is free of charge for certain categories.
Registered users may access the platform and its content until 25 February.
Link to sign up: Cold Chain Makers Movers Summit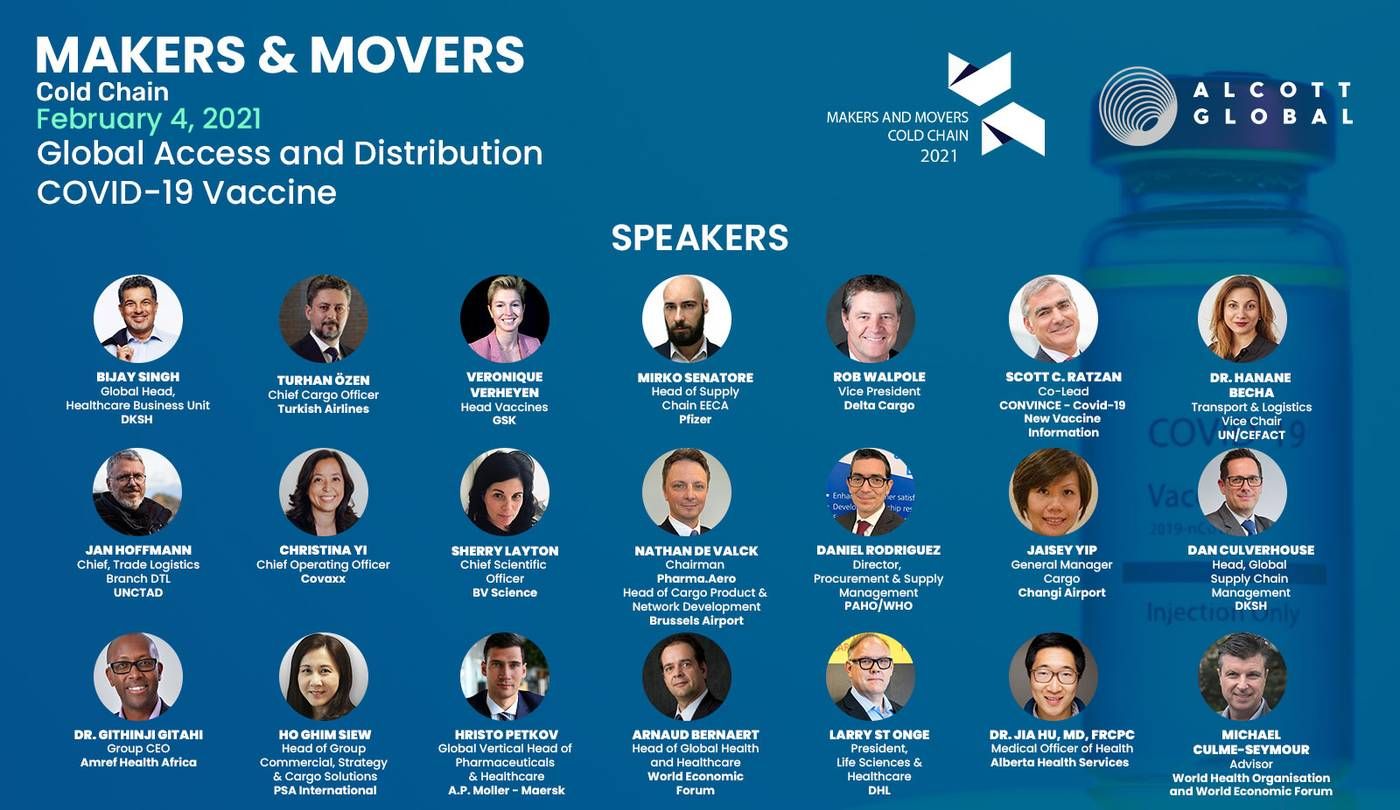 See all »