News
New Snapshot on DDMRP. Download it now!
29/12/2022
Advance School releases new white paper on Demand Driven MRP: "Demand Driven MRP: Make the most profitable choices with Throughput Accounting"
Advance School is proud to announce the release of a new white paper written by our team on Demand Driven MRP titled "Demand Driven MRP: Make the most profitable choices with Throughput Accounting."
Demand Driven MRP (DDMRP) is a cutting-edge approach to materials and resources planning that focuses on meeting customer demand while maximizing efficiency and profitability. It utilizes also Throughput Accounting, a method of evaluating the performance of a company based on the rate at which it generates revenue, to make informed decisions about which materials and resources to allocate and when.
DDMRP has been shown to be particularly effective in industries with complex supply chains, such as manufacturing and distribution, where traditional MRP methods may struggle to accurately predict and meet demand. By using DDMRP, companies can better anticipate and respond to changes in demand, leading to improved customer satisfaction and increased profits.
In this white paper, our team explores the benefits of DDMRP and how it can be implemented in any organization. We also provide case studies demonstrating the real-world success of DDMRP in various industries and offer practical tips for implementing it in your own business.
With its focus on maximizing Throughput and meeting customer demand, DDMRP is a powerful tool that can help any organization make the most profitable choices and drive success. We encourage all business leaders to read this white paper and consider how DDMRP can benefit their operations.
The white paper is now available for download on the Advance School website. We hope you find it valuable and informative.
To download it, click on: DDMRP White Paper – TA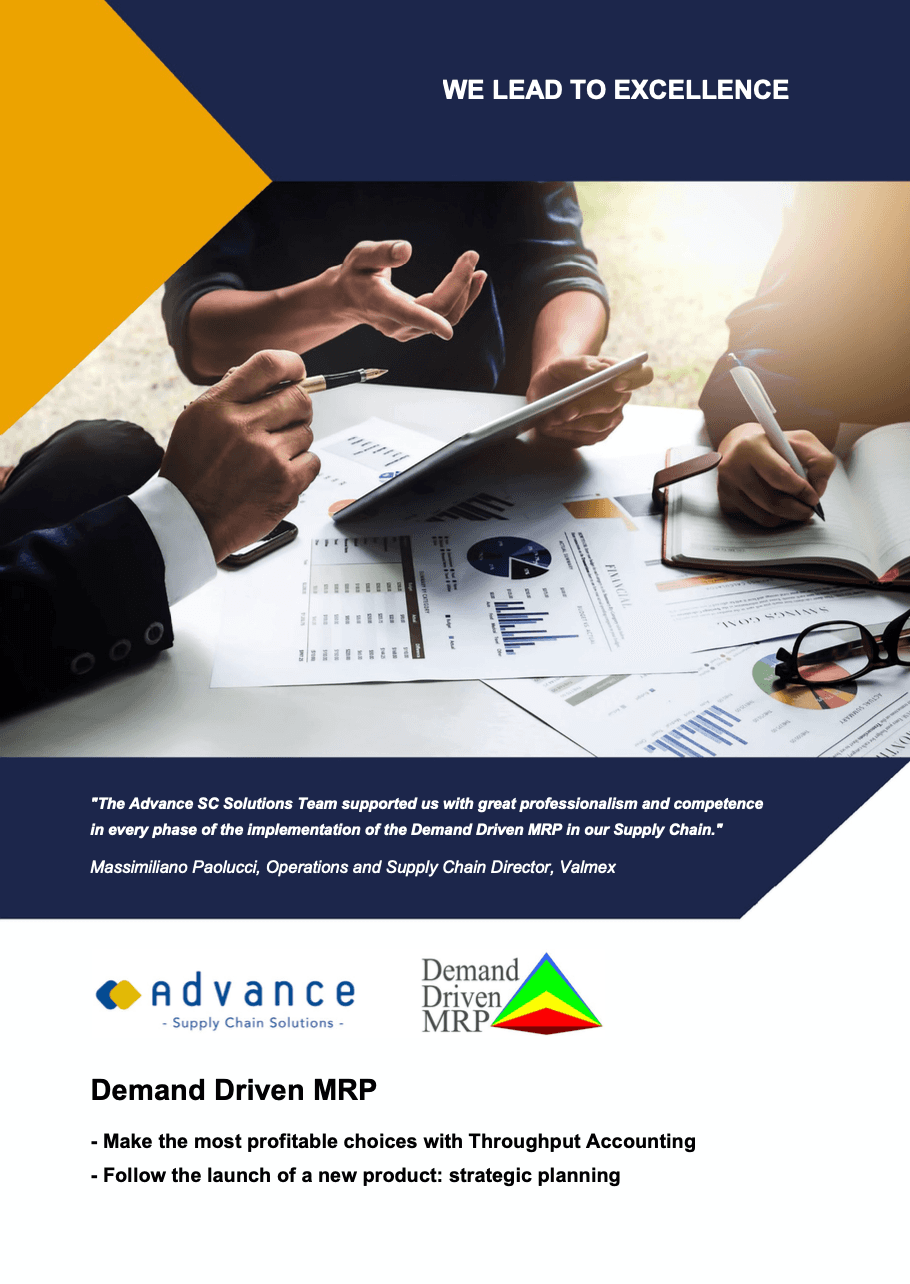 See all »